Anyone in the watch business knows what a pain it can be to organize all your tiny watch parts. Crowns, stems, crystals - there are a million tiny pieces that need to be labelled and contained meticulously. We've been using our own plastic containers for our jewels, and this method has been working out really well!
The box above is our clear organizer tray - We use it for organizing all sorts of small watch parts. Organize metal rings, buckles, and chains in this flexible plastic box with snap closure. The snap closure fits perfectly and is great for storing small parts and tools. We've also used other plastic organizer trays for jewels - and a host of other items.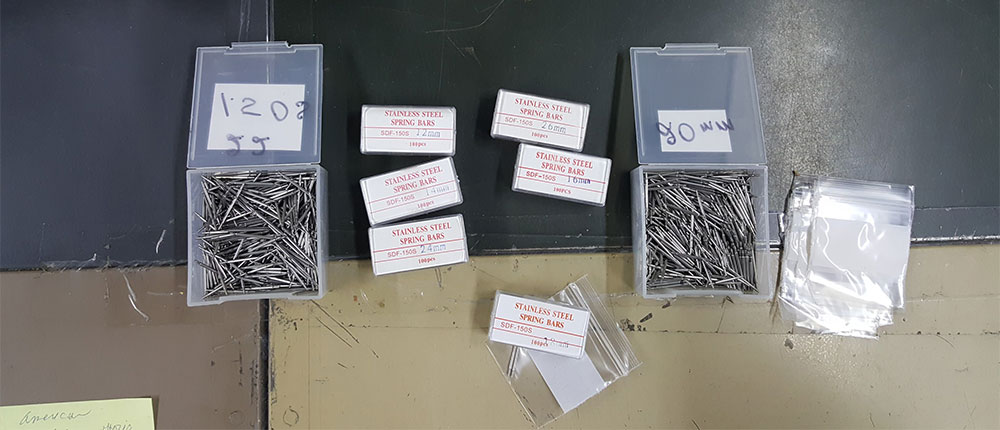 We also use smaller containers to organize our spring bars by mm. In the picture above, we've got 20mm and 22mm spring bars organized in our clear 2.5" containers. These containers are also great for beads, screws, or for people who are storing craft items. We have also heard customers use them for stickers, scrapbooking, diy jewelry making, and plenty more options.
We've also got containers for pocket watch crowns, jewels, and more. We use this hard plastic case for storing small items. It's great for keeping these small pieces organized.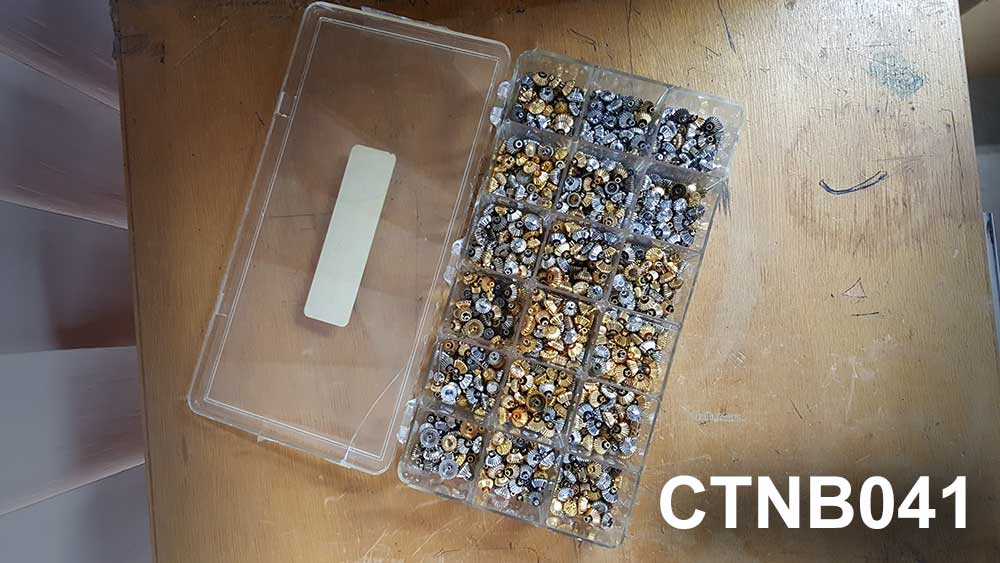 The CTNB041 plastic container is great for small parts. In the picture above, it's used for storing pocket watch crowns. It's one of our most popular plastic containers and can be used for watchmakers, hobbyists, and anyone who needs an organizer for tiny items. It's really useful for organizing small items by color, size, or model.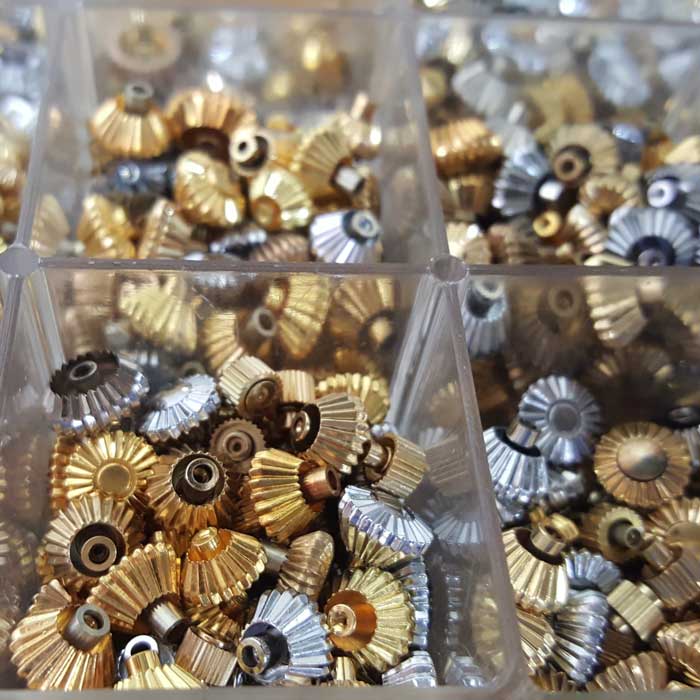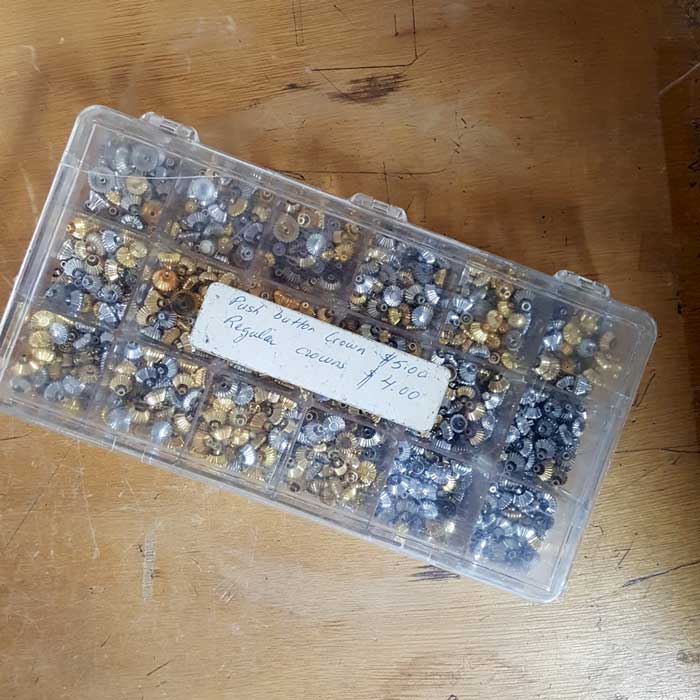 You can shop the entire collection of containers on our acrylic and plastic container page And find the right organizer for your needs.